Had we never lov'd sae kindly, Had we never lov'd sae blindly,
Never met-or never parted, We had ne'er been broken-hearted.
A number of years ago the Alloway Burns Club had its own choir which, in recent times had fallen away. In the early part of 2015, and through popular demand, it was decided to try and reinstate it.
So now, under the enthusiastic guidance of choir mistress, Karin Stewart, supported by accompanist Brian Thom, we once again have an Alloway Burns Club Choir with an active membership of over 15.
Over the last year the choir has performed on several occasions both at Club events and to outside audiences such as the members of Ayr Burns Club and the residents of Templeton House Care Home. The music performed is always varied and, whilst clearly important, the choir mistress would advocate that it has to be supported by fun and enjoyment. You just have to attend one of the choir rehearsals to experience that.
The Club is keen to ensure that the choir goes from strength to strength. So, if there is anyone out there who enjoys having a laugh with good friends with some singing thrown in at the same time, please contact the Club's Development Officer.
The Club is keen to ensure that the choir goes from strength to strength. So, if there is anyone out there who enjoys having a laugh with good friends with some singing thrown in at the same time, please contact the Club's Development Officer.

BRUCE KENNEDY - Development Officer, Alloway Burns Club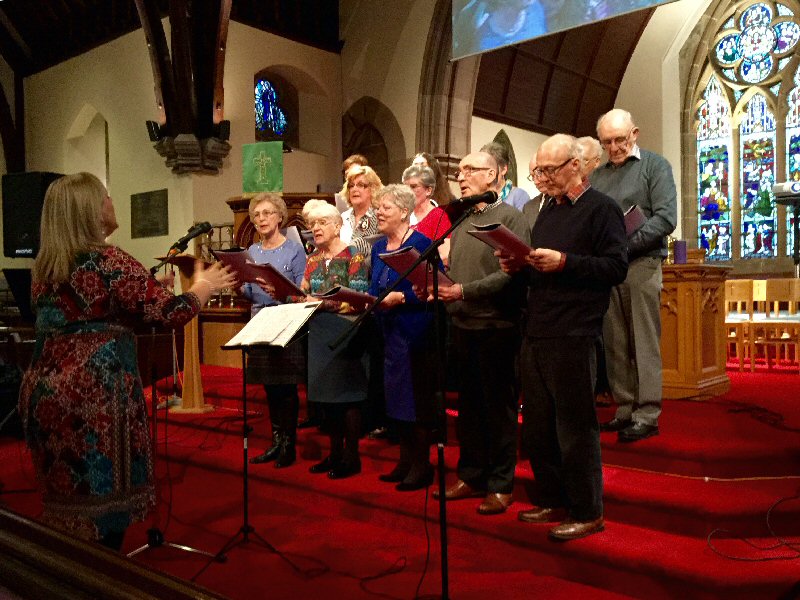 Club choir at the 1759 Celebrations 2016